Today's travel consumers have access to seemingly unlimited resources when researching hotels for their upcoming trip. There are hundreds of thousands of hotels across the globe for consumers to choose from, meaning you're probably looking for new ways to stand out in the crowd.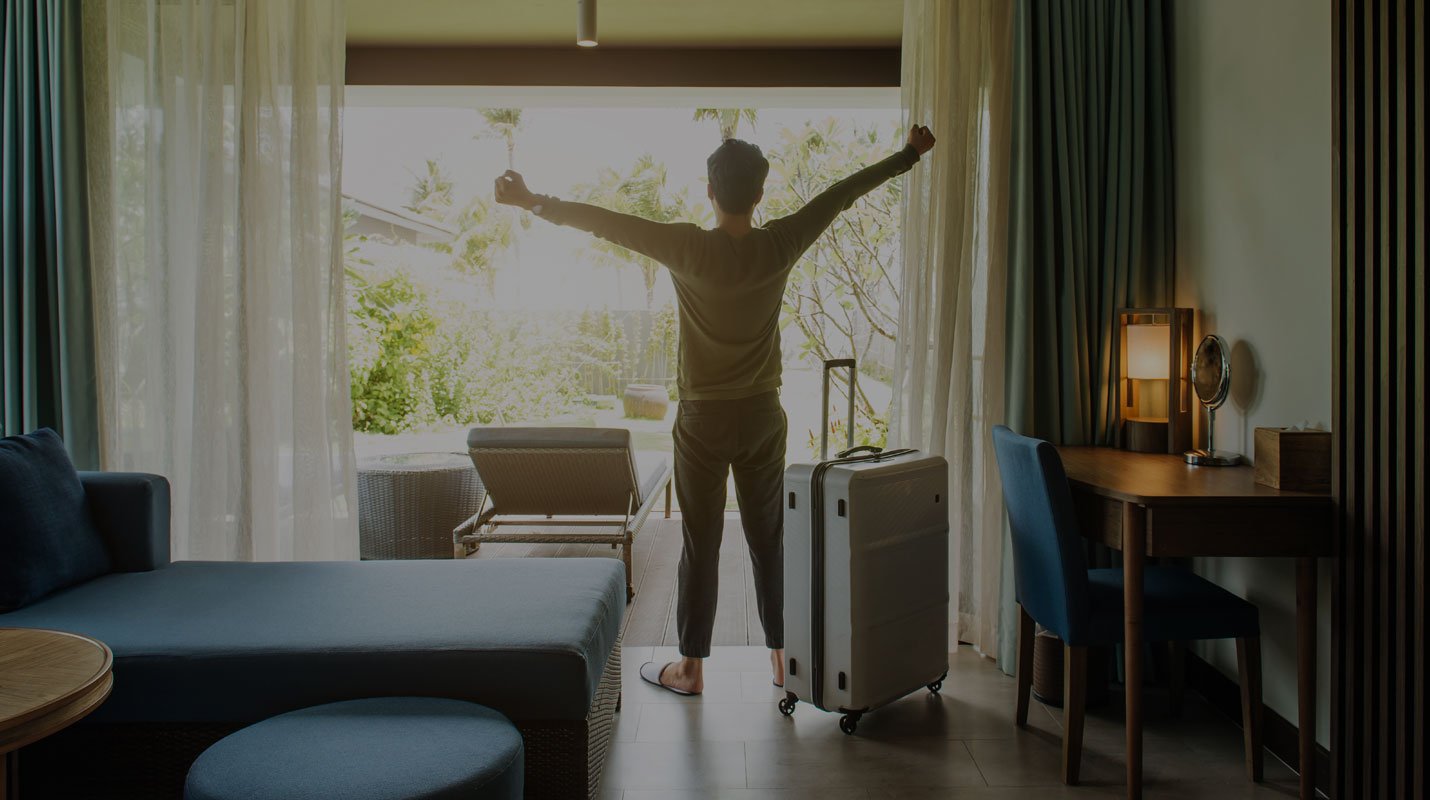 We have a long-standing, proven, pay-per-click hotel advertising product that was designed to do just that. Helping you reach your room night and revenue goals, TravelAds Sponsored Listings connects you with the right travel audience at the right time.
Here are three tips to help you rise above the digital clutter with sponsored listings.
Customize your hotel listing.
You can highlight your unique hotel offerings to travel shoppers through custom imagery and ad copy. Top performing TravelAds include:
An offer or promotion
Promote specific hotel features
Highlight appealing adjectives
Showcase another hotel feature
Include an easy-to-see image
Here, we have an example of a sponsored listing from Water's Edge Shoreside Suites. They used TravelAds best practices, including customizing their sponsored listing to optimize their campaign impact, resulting in nearly 750 room night bookings.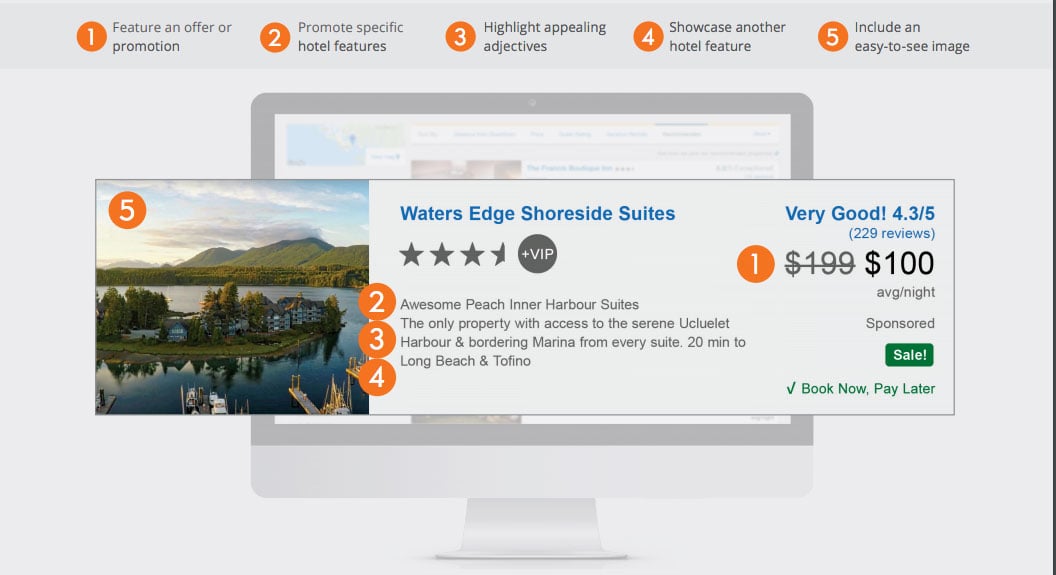 Tap into advanced targeting capabilities.
Along with customizing your hotel listing, another great tactic you can incorporate is tapping into our advanced targeting features. With these features you can reach the most qualified travel audience that brings in the most revenue for your hotel.
Below, we've gathered some notable examples of hotel business goals, that have utilized TravelAds targeting features successfully:
Fill need dates: Use Scheduled Ads to target your audience based on specific booking and travel windows.
Increase revenue with a controlled budget: Set your daily budget and cost-per-click to a number you're comfortable with and adjust at any time.
Extend your reach: Your hotel can reach a truly global travel audience if you keep your country of origin targeting parameters open to give your sponsored listing exposure to the global network of brands across Expedia Groupä.
Use data to optimize your performance.
Helping you get the most out of your campaigns, we have reporting capabilities that give you access to invaluable data. Here are some highlights from our reporting capabilities to help you reach your revenue goals:
Bid Strength: The strength of your bid relative to your competitors, letting you know if you are a market participant, contender, or leader—at a glance. This does not guarantee a specific rank but provides you with a solid look at where you stand in the bidding marketplace.
Room Nights Clicked: Room nights booked because of a travel shopper clicking on your sponsored listing.
Room Nights Exposed: Room nights booked because of travel shoppers seeing your sponsored listing.
Whether you need to increase bookings during low-season or improve your overall market share, TravelAds Sponsored Listings can help you reach your goals.
Learn more about how TravelAds Sponsored Listings can help you drive more hotel revenue by contacting us
or downloading our
.