With the Louvre, Cannes, and Bordeaux all within a relatively short distance, who could blame French travelers for never leaving their country. As it turns out, however, the French have so much vacation time (40 days a year on average according to our research), that they have time to explore their beautiful country and the rest of the world. With so many vacation days, we decided to compile some insights from our recent study on
that shed light on how they use their vacation time to help you reach and influence French travelers.
French Gen Z Aren't Digital Pioneers, They're Digital Savants
Gen Z are second only to Millennials in total amount of days spent on vacation (44). And even though they are young, they are starting to get a lot of buzz in the travel world—and for good reason. They are mobile experts who don't know a world without digitally connected mobile devices and they use the devices as if they were natural extensions of themselves.
Not surprisingly, their device and mobile fluency contributes to Gen Z having the highest numbers of social media engagement. Facebook (65 percent) and Instagram (53 percent and owned by Facebook) are their two most preferred sites. But even the third-place site, Snapchat, comes in at a healthy 34 percent. Combine this with the fact that for every single phase of the travel journey (from inspiration, through booking, to device usage in-trip) Gen Z use their mobile phones at higher rates than any other French Generation. These statistics represent quite an opportunity for brands to engage these travelers if you have a solid mobile device strategy in place.

French Millennials Turn Out to Be A Discerning Crew
Much has been made of the, now arrived, Millennials in the travel world. Now that they've come into their own, we're seeing them as a generation that researches their travel decisions. For instance, French Millennials have a plethora of vacation days to use (48 days, the most of any European generation) and they want to make the most of it. So how do they go about making sure they're exercising their time wisely? They read reviews (82 percent). No doubt, researching through reading reviews helps them make the most of their nearly two months of vacation time. And if you're hoping to engage this discriminating group, consider using vivid imagery in your reviews and campaigns. They respond well to it, with 55 percent—more than any other French generation—saying they find appealing imagery influential.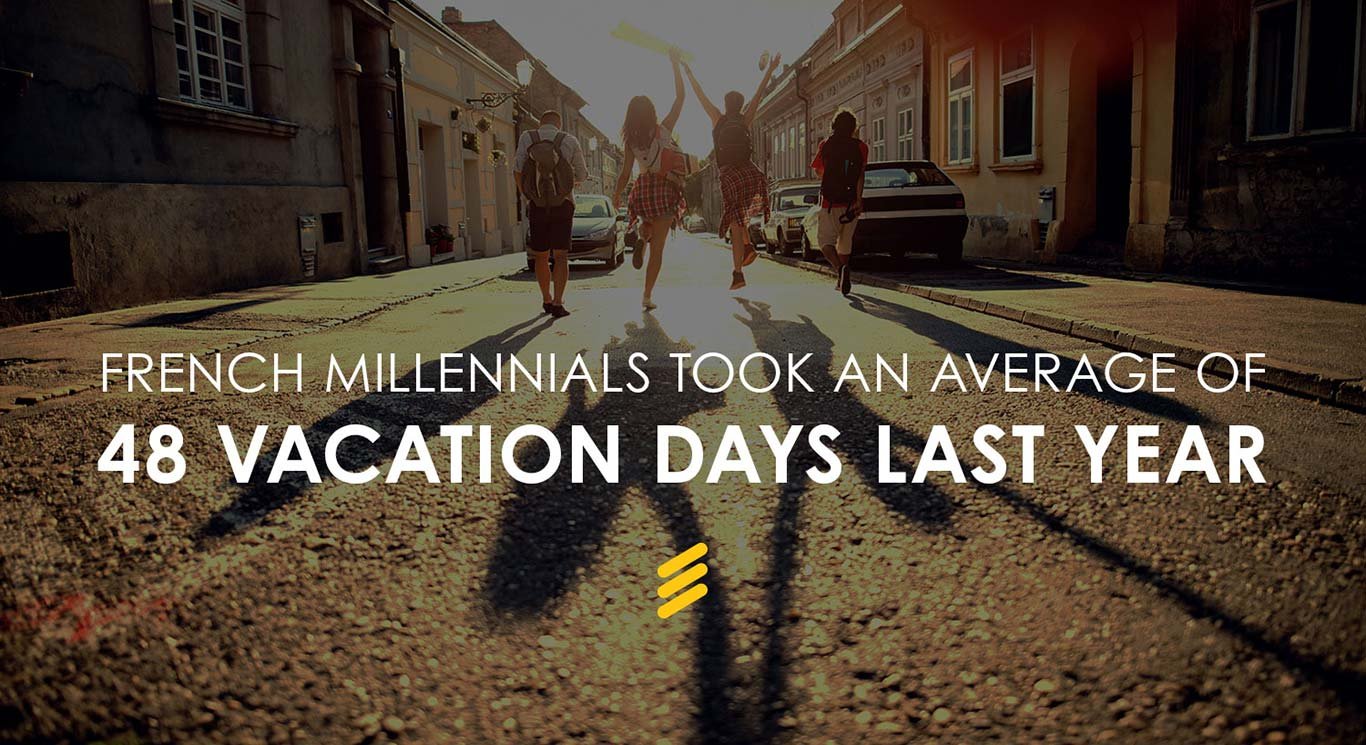 Gen X Are Deal-Driven Travelers Who Look to OTAs For Planning and Booking
Just as likely to travel internationally as they are domestically, Gen X are also deal hunters. There may be several reasons for this, not the least of which is that they are traveling with kids. Whatever the reason, they look for appealing deals (52 percent) more than any other French generation. Likewise, before they make any final decision, they search for the best deals to make sure they're getting the most value for their euro (92 percent, see graphic at bottom of post).
Their preference for deals is likely fueling their searching and booking behaviors. For example, Gen X turn to OTAs to plan and book travel. One link here is that OTAs allow for cross-shopping and activity planning (amongst other things), meaning that Gen X can compare prices and search for things to do all on the same site. With their deal-driven desires, advertising with OTAs is a solid strategy to engage and convert French Gen X'ers.
Boomers Have the Time, the Desire, and the Money to Travel
Of all the generations, Boomers may represent the generations that spends the most money on travel. Consider the following few facts. French Boomers are: most likely to travel internationally, are the least concerned about budget, and the least likely to look for the best deals. Translation? They have the time, desire, and most importantly, the money, to spend on vacations. So, how can brands go about grabbing their attention?
You can start by having informative content about your brand or destination in your campaigns. With 67 percent of Boomers responding well to informative content, this is the number one way to influence their decision-making process. Another great tactic is to show a good deal. Yes, we know we just said they aren't as preoccupied by deals, but even affluent travelers enjoy knowing they got a great deal and made a good decision. And bringing this all together, Boomers turn to OTAs as their number one source for booking: so, consider showing great deals with informative content on OTAs to earn the trust and euros of this group of travelers.

To learn more about the travel preferences of French travelers, download our study on
. You can also see French travel preferences in comparison to other European countries by downloading our
.